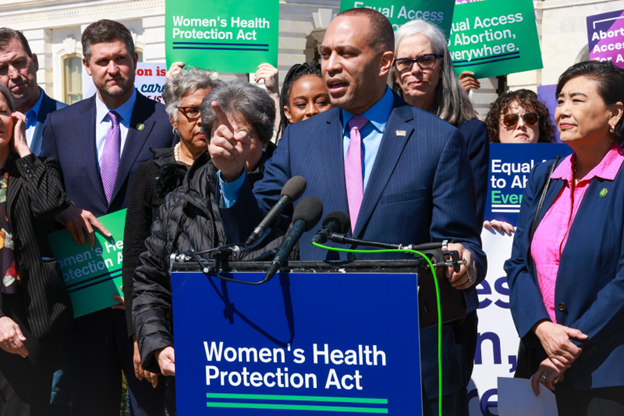 No one should have to make a decision between accessing life-saving medical care and putting food on the table. In the wealthiest country in the history of the world, high-quality and affordable healthcare should be a right for every American.
Programs such as Medicare and Medicaid are pillars of our healthcare system and must be protected. Unfortunately, Extreme MAGA Republicans have introduced a number of proposals that would attempt to slash and undermine both Medicare and Medicaid. For example, they have proposed to sunset Medicare after 5 years. Doing so would mean higher drug prices for seniors and those with disabilities, reduced options for long-term services and increased out-of-pocket costs. Democrats have led and will continue to lead the charge both to expand access to these important programs and to ensure their long-term solvency.
As the Representative for New York's Eighth Congressional District, I have fought to expand affordable health coverage for millions. I will continue to work with my fellow Democrats to strengthen and grow the Affordable Care Act while refusing to allow extremists to repeal it. Further, I have worked to lower prescription drug costs and, with the help of my colleagues, reduced the cost of Insulin to $35 per month for millions of Americans and for the first time empowered Medicare to negotiate the price of prescription drugs. Democrats are producing legislation that invests in everyday Americans, and my priorities for expanding affordable healthcare puts People Over Politics.
Additionally, a women's right to choose is non-negotiable. Right now, Republicans are continuing their assault on a women's access to reproductive healthcare. They want to criminalize women and doctors for abortion care and are pursuing a legal strategy to advance a back-door nationwide abortion ban. We must continue to defend reproductive freedom and put liberty over limitation.

For more information concerning my work on healthcare, please contact me. Please also see the information and resources that my office offers on COVID-19.
More on Healthcare
Rep. Jeffries: The Inflation Reduction Act Will Dramatically Improve the Lives of Everyday Americans and Put People Over Politics
Leader Jeffries Statement on the 13thAnniversary of the Affordable Care Act
Rep. Jeffries: We Are Going to Protect and Respect a Woman's Freedom to Make Her Own Healthcare Decisions