REP. JEFFRIES: WE ARE GOING TO PROTECT AND RESPECT A WOMAN'S FREEDOM TO MAKE HER OWN HEALTHCARE DECISIONS.
WASHINGTON, DC – Today, Representative Hakeem Jeffries (NY-08) spoke on the floor of the House of Representatives prior to the passage of H.R. 3755: the Women's Health Protection Act. The bill would enshrine the federal statutory right for healthcare providers to provide abortion care, and the federal statutory right for patients to receive it, free from unconstitutional state bans and restrictions.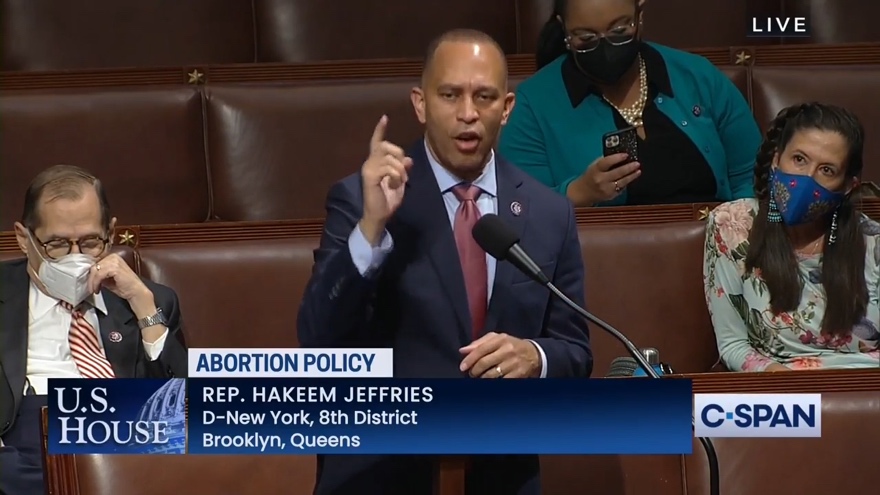 "America is the land of the free and the home of the brave.  
But we cannot truly be a free country unless women have the freedom to make their own healthcare decisions.  
The radical right's effort to take away that freedom all across the country is unacceptable, unthinkable, untenable, unconscionable and un-American. 
We're going to make it unlawful.  
We're going to pass the Women's Health Protection Act, and we are going to protect and respect a woman's freedom to make her own healthcare decisions."