Federal grants provide funding opportunities for local and state governments, nonprofit and for-profit organizations, education organizations (e.g., school districts, institutions of higher education), public housing organizations, tribes and tribal organizations and other entities (e.g., community-based organizations, public agencies) that are working to improve our community.
My office provides a variety of grants support to organizations within New York's Eighth District including: funding guidebooks, tailored assistance and letters of support.
As you continue to research prospective funding opportunities, please do not hesitate to contact my office with any further questions. You can reach the staff in my Washington, D.C. office at NY08Grants@mail.house.gov or (202) 225-5936.
Starting your Federal Grants Search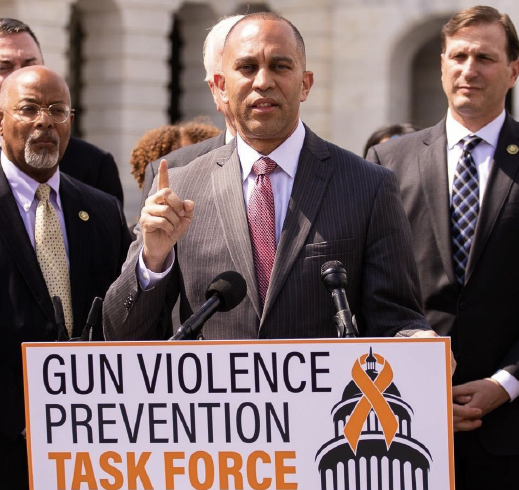 Grant Funding Guidebooks
My office has assembled grant guidebooks with funding opportunities for organizations operating in Brooklyn, NY. These guides focus on targeted issue areas affecting New York's Eighth Congressional District:
Application Resources
Some federal agencies provide application tips and guidance unique to their grant opportunities. My office has compiled the following resources, but this list is not exhaustive.
Tailored Assistance
I am also pleased to offer tailored assistance to prospective grant applicants by matching project ideas to potential federal grant programs. If you have an initial project idea, please fill out the form below, so that our office may provide guidance as you embark on the application process.
If you have questions about tailored assistance, you can reach the staff in my Washington, D.C. office at NY08Grants@mail.house.gov or (202) 225-5936.
Letters of Support
While my office is not involved in the decision-making process and does not select which organizations are awarded grants, it may be possible to provide a letter of support for your organization's application. If you would like to be considered for a letter of support, please complete the form below.
Frequently Asked Questions (FAQs)
A. What is a federal grant?
Federal grants fund projects or initiatives that advance the public interest and stimulate the economy. Grant projects support the implementation of new programs, bolster innovative research and advance the existing work of local and state organizations. Grants are awarded by federal agencies and are financed by general federal revenue.
B. Who qualifies for federal grants?
Each grant opportunity has different eligibility requirements. Potential applicants should review the Applicant Eligibility section of the grant opportunity on Grants.gov before applying. It is not uncommon for applicants to amend their original grant proposal to accommodate the eligibility requirements articulated in the program description. Eligibility questions should be directed to the federal agency administering the grant opportunity. Contact information is often listed in the Additional Information section or at the end of a grant competition announcement.
C. What is a Notice of Funding Opportunities (NOFO) or Notice Inviting Applications (NIA)?
Federal grantmaking agencies publish a Notice of Funding Opportunity (NOFO) or a Notice Inviting Applications (NIA) announcing upcoming grant competitions. Some agencies also post this information under the Related Documents section on Grants.gov. These announcements provide valuable information describing the grant's purpose, awarding information, and scoring criteria.
D. How can I apply for a federal grant?
As a potential applicant, the first thing to do is to identify a prospective grant opportunity. Use the Search Grants feature on Grants.gov to narrow your search based on your organization's mission and intended project goals. After you've identified an opportunity, you will need to have your organization's Unique Entity Identifier (UEI) ready in order to complete the Application Package and submit materials on the Grants.gov website. For troubleshooting assistance, Applicant FAQs and Applicant Resources can be helpful.
E. How do I request a letter of support from Congressman Jeffries' office for my application to a federal grant program?
Congressman Jeffries supports New Yorkers who are competing for federal grants. Any constituent who plans to apply for a federal grant can request a letter of support from the Congressman, and our office will be in touch with you.