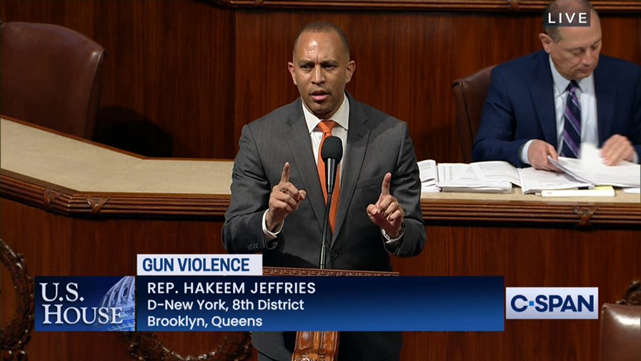 Residents should never worry about safety in their own home. Communities should never worry about being attacked due to their race, religion or sexuality. Without public security, New York City cannot grow and prosper.
Equally important to the success of our criminal justice system are the law enforcement officers that we entrust with the critical task of keeping us safe from those who wish to do us harm. But they cannot accomplish this without the confidence and trust of the people they serve.
At a time when news reports and body camera footage of police killings have become alarmingly frequent, it is clear that we need comprehensive reform at the federal level with a focus on accountability and transparency. The vast majority of law enforcement officers do not engage in misconduct, but we need protections in place to ensure that those who do are prevented from inflicting additional harm.
While advocating for federal action, I am working to continue preventative measures that ensure public safety on all fronts. In 2022, I worked to enact the Human Trafficking Prevention Act that requires the posting of contact information of the national human trafficking hotline in a visible place in all federal buildings; in restrooms of aircrafts, airports, over-the-road buses, bus stations, passenger trains and passenger railroad stations; and at each port of entry. By signing this bill into law, we are working to curb a multi-billion-dollar criminal industry that denies freedom to 24.9 million people around the world.
I am dedicated to making transformational policing and public safety reform a reality reflecting our nation's fundamental principles of liberty and justice for all.
For more information concerning my work on improvements to public safety for Brooklynites, please contact me.
More on Public Safety
Rep. Jeffries Statement on Addressing the Gun Violence Epidemic Decisively and Allowing America to be the Best Version of Itself
Rep. Jeffries Statement on Dealing with Gun Violence Scourge with Fierce Urgency
Rep. Jeffries' Statement on Being Selected for House Task Force on Police-Community Relations