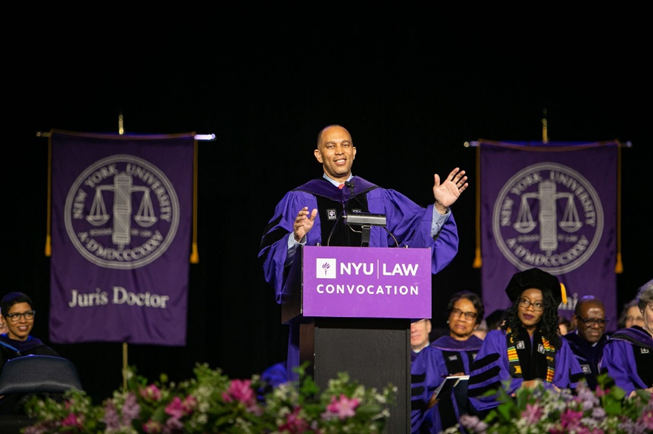 Education is the backbone of this country. This means that, in order to mold the next generation of American leaders, teachers must be provided with quality resources and materials. House Democrats believe that every single child should have access to a high-quality, first-rate education. Every single child throughout America should learn reading, writing and arithmetic at the highest level possible. Every single child should be exposed to science, technology, engineering and mathematics so that they have the skills to succeed in a 21st century economy. And every single child in this great nation should have the opportunity to robustly pursue the American dream.
To further enhance education in our district, I awarded $500,000 in 2022 community project funding to New York Sun Works, Inc. 's STEM with Hydroponic Farming in the Classroom project. The funding is used to build Hydroponic Farm-Classrooms in 12 New York Eighth District public schools in neighborhoods hardest hit by COVID-19 and provide a comprehensive curriculum to teach science, sustainability, nutrition and climate education through the lens of urban farming. The program brings quality science and sustainability education to the communities where it is most needed while also offering the social-emotional benefits of growing plants in the classroom and increasing access to fresh, healthy food for food-insecure students and their families. However, a quality education does not stop with technological advancement in the classroom.
To protect the lives of our students and educators, we must end the plague of gun violence impacting our schools. I have called on Speaker McCarthy to immediately bring up common sense gun safety legislation for a vote. The House must bring the Bipartisan Background Checks Act, Assault Weapons Ban and other gun safety measures to the House floor as soon as possible. Our children cannot wait.
To protect the well-being of our students, we must address the mental health crisis impacting our children and adolescents. After the turmoil of recent years, our youth are facing record rates of feelings of hopelessness, depression and suicidal ideation. We must increase the dedicated resources for mental health professionals and supportive services in our school environments.
To ensure that there is opportunity in every zip code, we must make higher education affordable and other career pathways accessible. We must address the disproportionate burden of student loans and increase access to training programs and apprenticeships for the future generations of this country. 
For more information concerning my work on education, please contact me. Please also see the resources that my office offers for students including student financial aid and federal student debt relief.
More on Education
Rep. Jeffries Statement on the American Rescue Plan Creating Prosperity and Opportunity in Every ZIP Code
Rep. Jeffries Statement on the American Rescue Plan and Help on the Way
Rep. Jeffries Statement on Malala Yousafzai Scholarship Act Heading to President's Desk
Rep. Jeffries Statement on Supporting Availability of Halal Foods in NYC Public Schools
Rep. Jeffries Statement on House GOP Bill Failing America's Students