LEADER JEFFRIES: "I LOOK FORWARD TO WELCOMING PRESIDENT HERZOG WITH OPEN ARMS"
Washington, D.C. – In anticipation of the upcoming visit to Washington by Israeli President Isaac Herzog, Democratic Leader Hakeem Jeffries spoke at his press conference about the positive impact President Herzog has had on Israeli society and the U.S.-Israel relationship: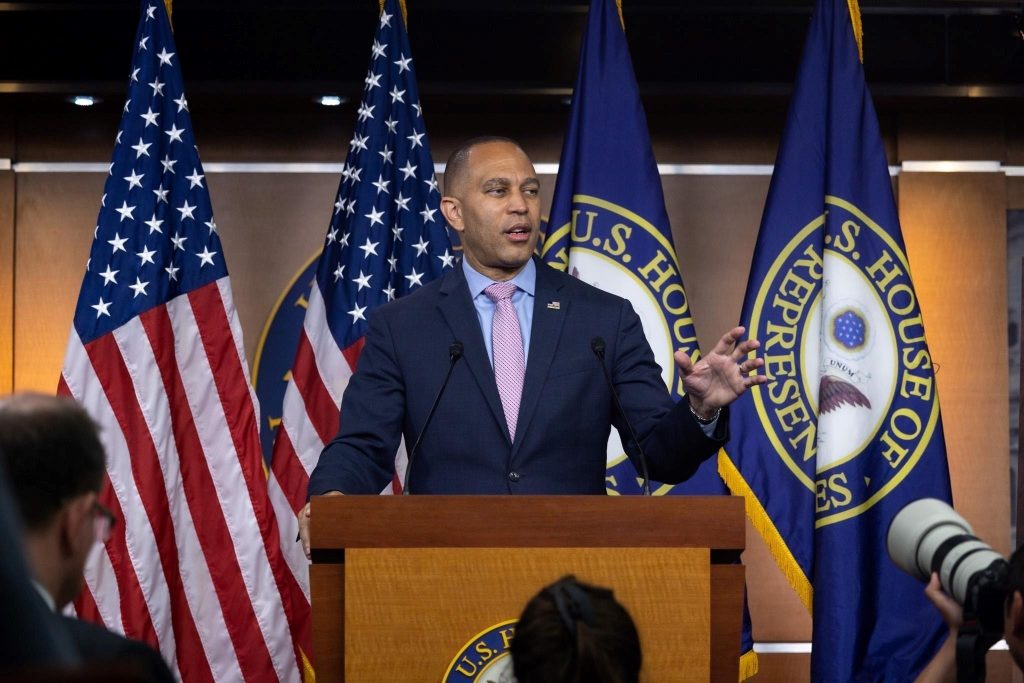 "President Bougie Herzog has been a force for good in Israeli society. And because Israel is such an important part of the Middle East, because we have such a special relationship with Israel and because Israel is an important part of the global community. The fact is that President Herzog has been such a force for good in Israeli society, as has his family, his father and his grandfather, his mother and his grandmother, his entire family, including his brother, then I look forward to welcoming him with open arms when he comes to speak before Congress next Wednesday."

Leader Jeffries most recently met with President Herzog in April during a Congressional delegation trip he led to Israel where they engaged on the shared values and strategic interests that define the relationship between the two nations. More information about that trip is available here. 
The remarks can be watched here.