REP. JEFFRIES, SEN. GILLIBRAND & SEN. SCHUMER ANNOUNCE $3,000,000 FOR OBH INTERFAITH MEDICAL CENTER
Brooklyn, NY – Today, Representative Hakeem Jeffries (D-NY-08), the House Democratic Leader, and Senator Kirsten Gillibrand (D-NY) announced that they secured $3,000,000 in funding for the Interfaith Medical Center through the recently-enacted government funding law.  

The federal money, which was secured in partnership between Rep. Jeffries, Sen. Chuck Schumer (D-NY) and Sen. Gillibrand, will be used to renovate the emergency department at the Interfaith Medical Center Campus on Atlantic Avenue.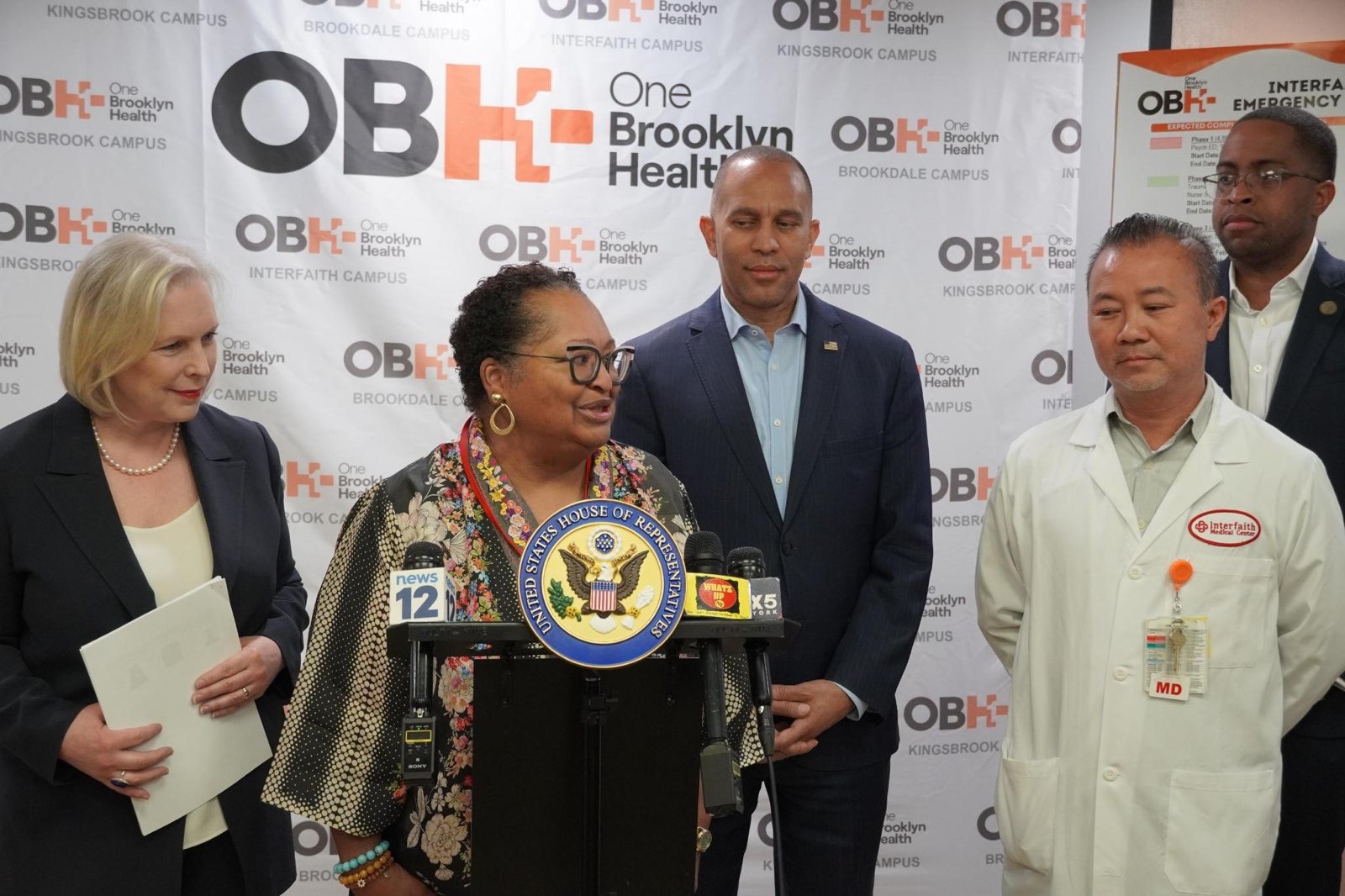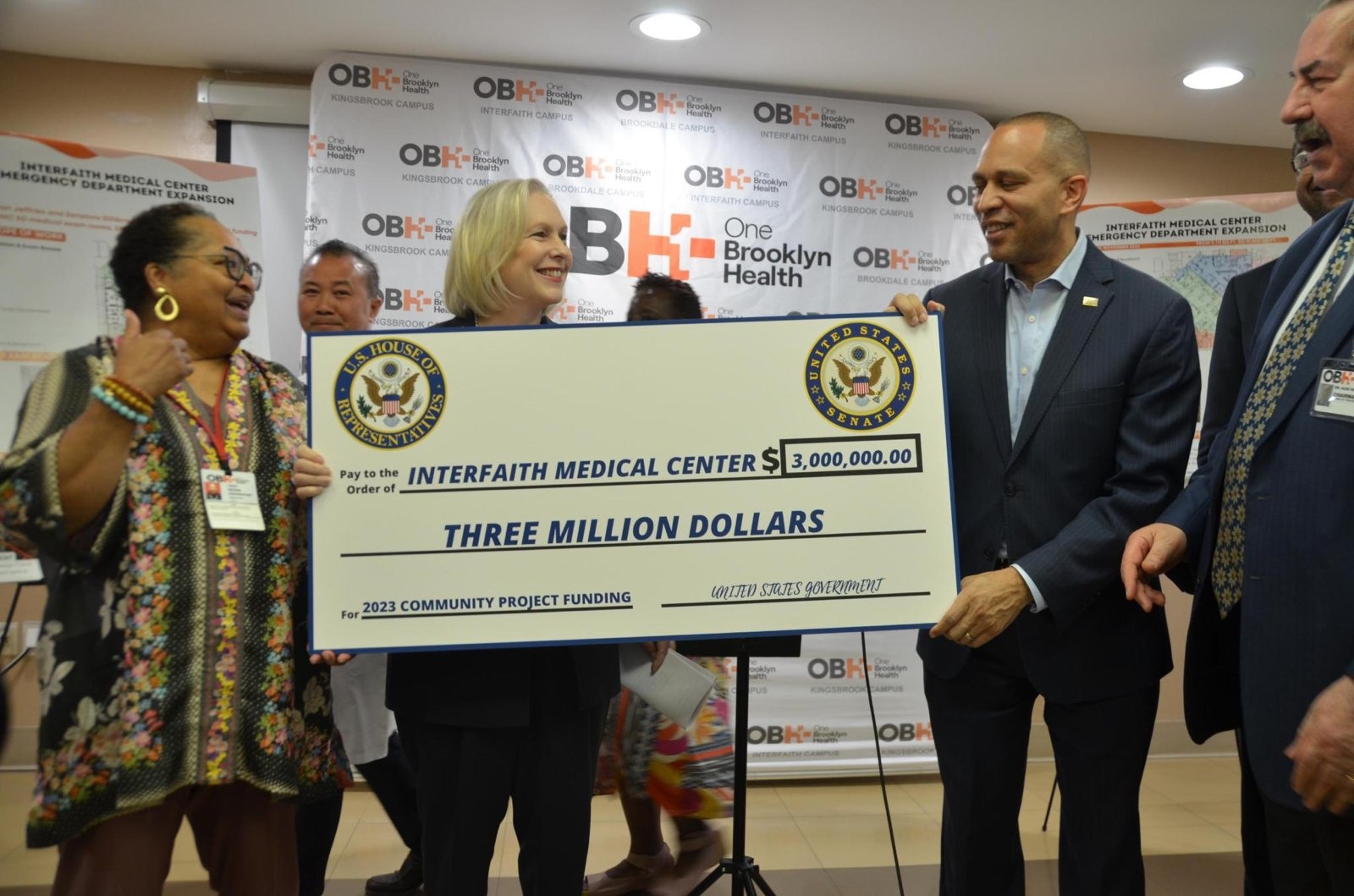 "It is critically important that the healthcare heroes here at Interfaith Medical Center and across the One Brooklyn Health system have the ability to do their tremendous work in the most modern environment possible. Interfaith has been providing high-quality, compassionate care and 21st-century care in 20th-century infrastructure," said Congressman Jeffries. "With the leadership of Senators Gillibrand and Schumer, in partnership with myself, we were able to secure an additional $3 million in federal resources for their emergency department and bring those resources home to the community."
 
"Over a quarter million patients rely on Interfaith Medical Center every year to see their doctors, take care of their mental and behavioral health needs, and access medical care during emergencies," said Senator Gillibrand. "I am proud to be joining Democratic Leader Jeffries to announce the $3 million we secured in last year's government funding package that is helping finance the infrastructure, technology, and layout improvements that the emergency department needs to better serve its more than 50,000 annual visitors. IMC's emergency department was last renovated more than 30 years ago and will finally be getting the upgrade it needs to continue serving world-class care to the people of New York."
 
"We secured this vital federal funding in the omnibus bill so Interfaith Medical Center can modernize its emergency department on Atlantic Avenue, which will continue to ensure top notch patient care and community services," said Senator Schumer. "Expanding access to high quality medical care has been one of my biggest priorities and we continue to achieve more and more success across New York. Today's announcement is a great example of federal funds being used to ensure historically underserved communities have the same access and quality services as anywhere else would."

The funds will bring a modern, improved layout to the Emergency Room to enhance patient care and improve patient satisfaction and safety. Interfaith Medical Center is a member of One Brooklyn Health System and serves the Central Brooklyn community providing care to a patient population mostly enrolled in Medicare and Medicaid.   
###