JEFFRIES, CONGRESSIONAL DELEGATION CONCLUDE VISIT TO ISRAEL
Washington, DC — Democratic Leader Hakeem Jeffries released the following statement after the conclusion of his visit to Israel during his first congressional delegation trip as Leader: 

"Today, our delegation departed Israel after a meaningful and moving visit where we reaffirmed our strong commitment to a safe, secure and prosperous Israel on the eve of the 75th anniversary of its founding.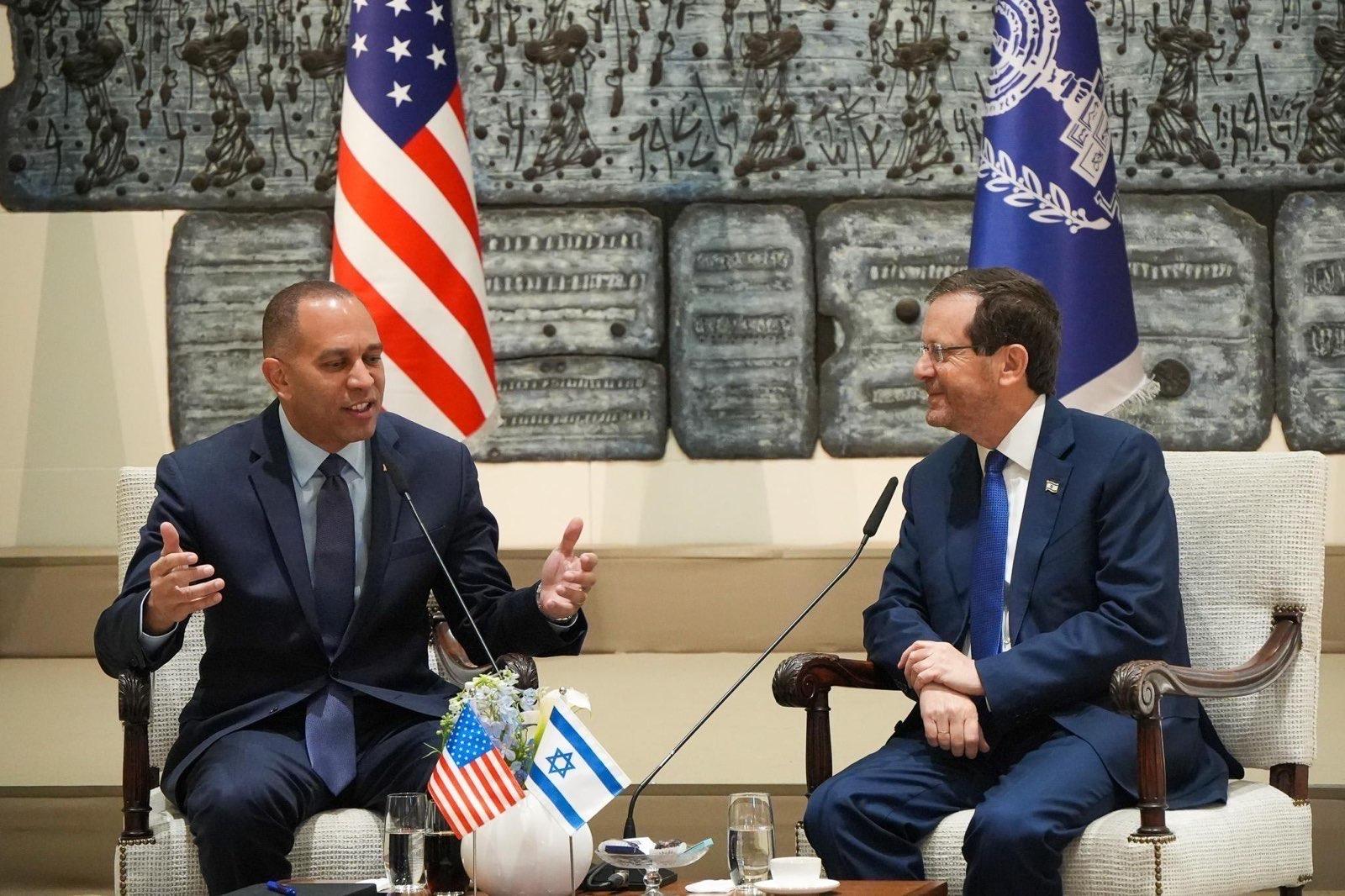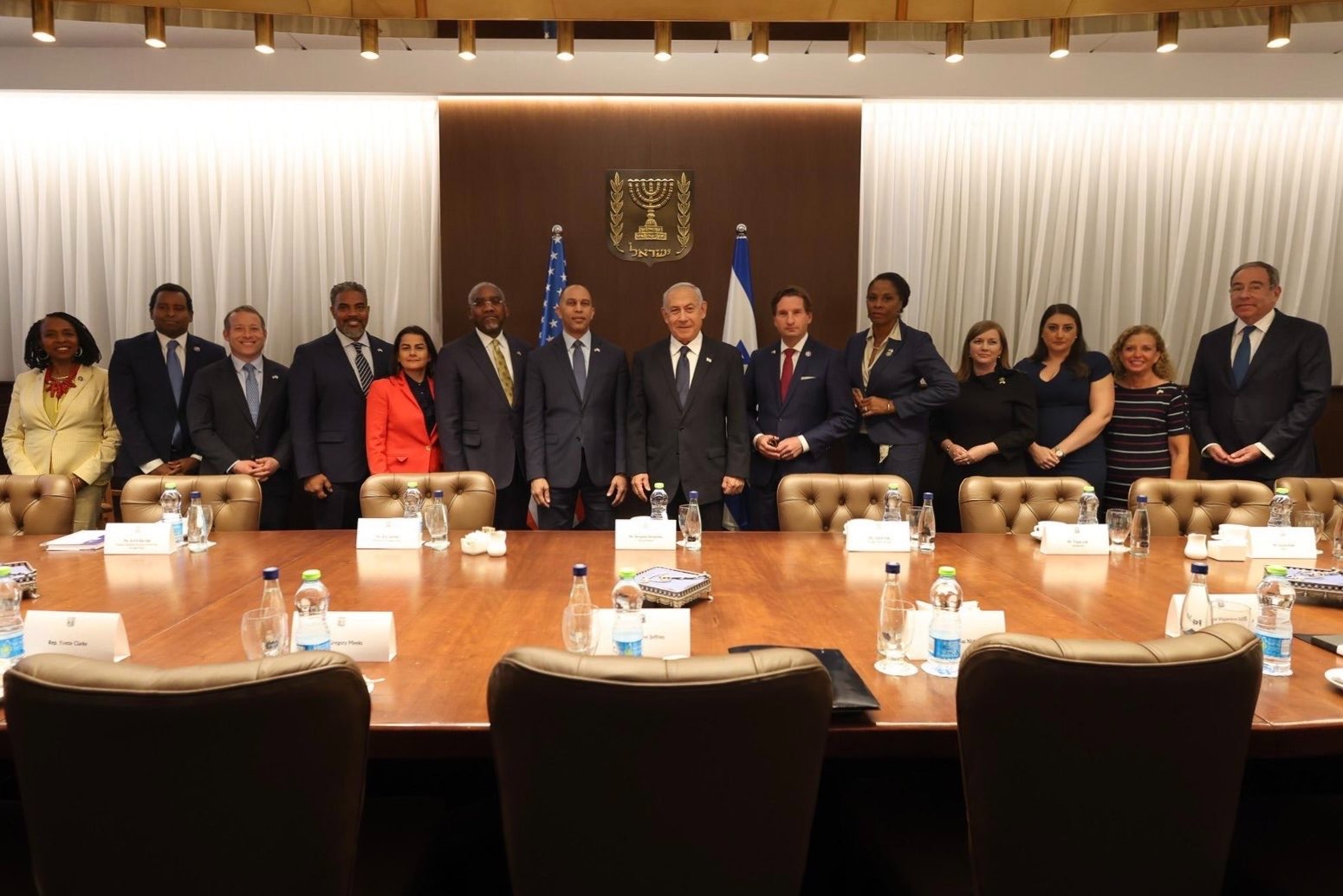 During our visit, we conducted a day of substantive meetings with President Isaac Herzog, Prime Minister Benjamin Netanyahu, Knesset Speaker Amir Ohana and Opposition Leader Yair Lapid. The delegation discussed our commitment to stop Iran from becoming nuclear capable, the prospects for a lasting peace with the Palestinians, a two-state solution, continued security cooperation and opportunities to build on the Abraham Accords. We also raised concerns about the proposed judicial reforms that hundreds of thousands of Israelis have protested in the streets, urging all parties to find a resolution that protects the rule of law and independence of the judiciary. 

Our delegation had a productive roundtable discussion with several young Palestinian entrepreneurs, innovators and nonprofit leaders focused on how we can improve the quality of life and economic development opportunities for the Palestinian people in the West Bank and Gaza. 

We also had a moving visit to the Yad Vashem Holocaust Remembrance Center and participated in a powerful Israel Memorial Day ceremony at Latrun, where seven thousand people from the Jewish diaspora throughout the world were in attendance. At both events, I had the honor of paying respects to the deceased by laying wreaths on behalf of the Congressional Delegation. 

The United States and Israel have a special relationship anchored in our shared values and shared strategic interests. Through this congressional delegation visit, we once again reaffirmed our strong commitment to Israel as a thriving Jewish and Democratic state."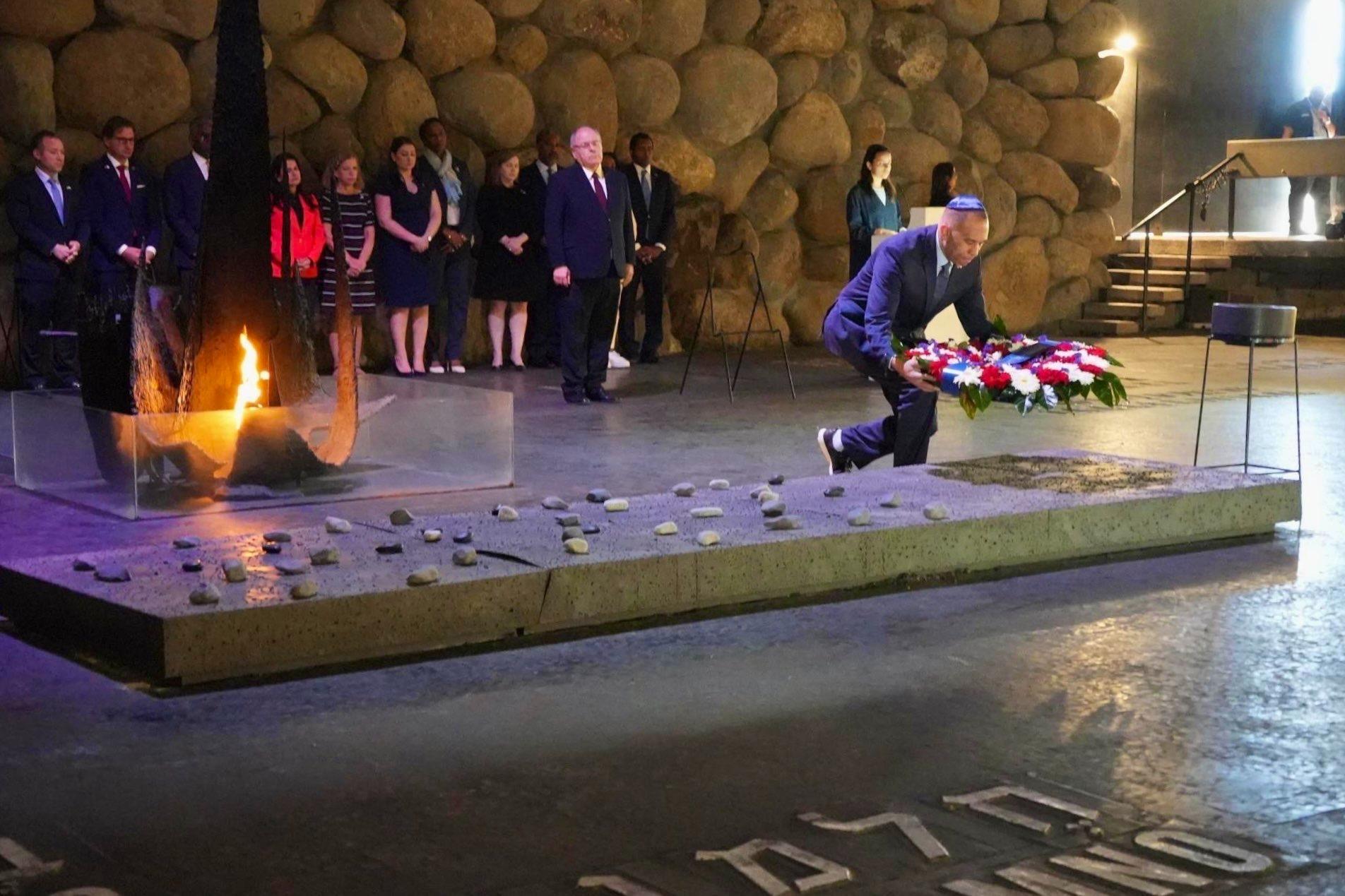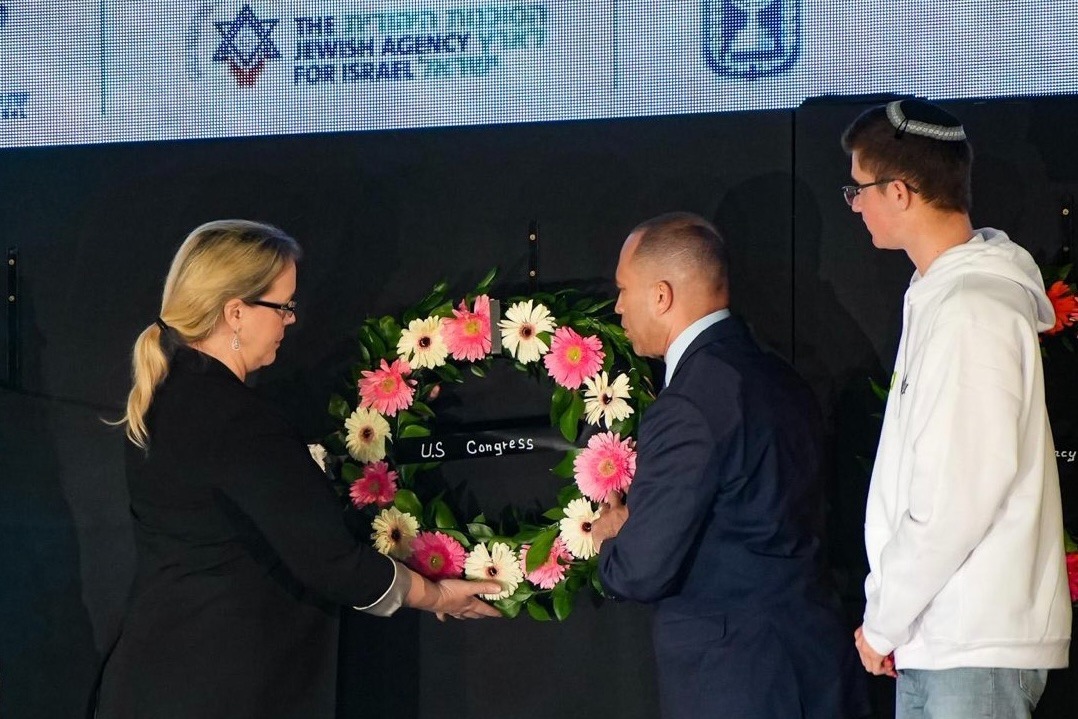 Additional photos may be viewed here. Click here for additional information about the first international delegation being led by Leader Jeffries.
The Members of the delegation are:
Leader Hakeem Jeffries, Democratic Leader, U.S. House of Representatives
Rep. Gregory W. Meeks, Ranking Member, Foreign Affairs Committee; Member, Committee on Financial Services
Rep. Debbie Wasserman Schultz, Member, Committee on Appropriations; Member, Select Subcommittee on the Weaponization of the Federal Government
Rep. Yvette D. Clarke, Member, Committee on Energy and Commerce; Member, Committee on Homeland Security
Rep. Stacey Plaskett, Ranking Member, Select Subcommittee on the Weaponization of the Federal Government; Member, Permanent Select Committee on Intelligence
Rep. Nanette Barragán, Chair, Congressional Hispanic Caucus; Member, Committee on Energy and Commerce
Rep. Josh Gottheimer, Chair, Problem Solvers Caucus; Member, Permanent Select Committee on Intelligence; Member, Financial Services Committee
Rep. Steven Horsford, Chair, Congressional Black Caucus; Member, Financial Services Committee; Member, Armed Services Committee
Rep. Lizzie Fletcher, Member, Committee on Energy and Commerce
Rep. Joe Neguse, Chair, Democratic Policy and Communications Committee; Member, Judiciary Committee; Member, Rules Committee; Member, Natural Resources Committee
Rep. Dean Phillips, Co-Chair, Democratic Policy and Communications Committee; Member, Foreign Affairs Committee; Member, Committee on Small Business
Rep. Sara Jacobs, Caucus Leadership Representative; Member, Foreign Affairs Committee; Member, Armed Services Committee
###