REP. JEFFRIES STATEMENT ON HOUSE PASSAGE OF ASSAULT WEAPONS BAN
WASHINGTON, DC – Today, Rep. Hakeem Jeffries (NY-08), Chairman of the House Democratic Caucus, voted to pass the "Assault Weapons Ban Act of 2021." The bill passed by a vote of 217 to 213, with 208 Republicans voting against this lifesaving measure.
The legislation will restore and update the prior assault weapons ban that Republicans let expire in 2004. Eight of the ten deadliest mass shootings in recent American history have involved a weapon that would have been prohibited under the previous provision.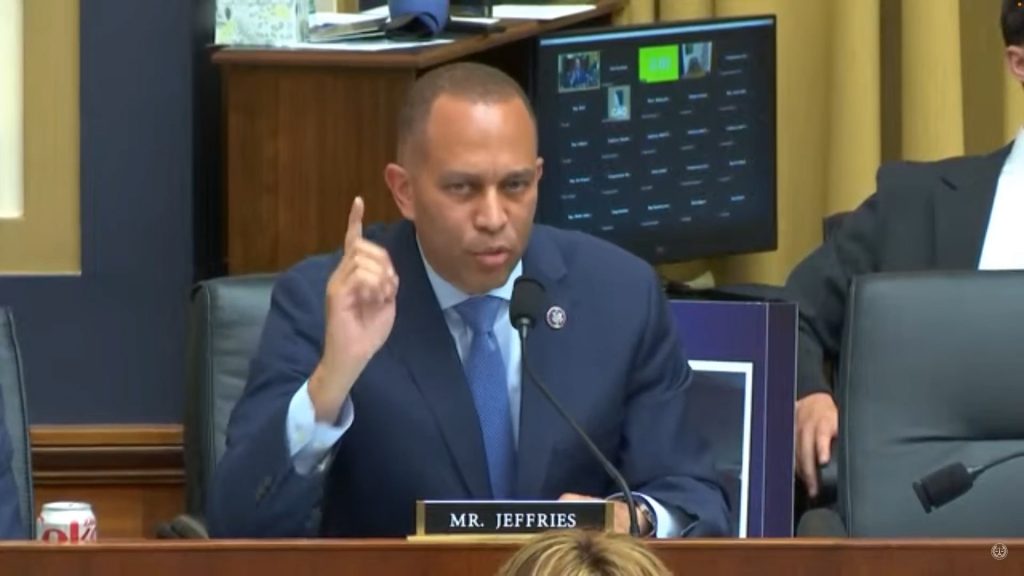 Rep. Jeffries Remarks at a Judiciary Committee Markup of the Bill
"There is no reason to have weapons of war flooding our streets and making our communities less safe. These weapons are not used reasonably to hunt deer. They are used to hunt human beings. To shred children and to gun down families at parades, supermarkets, malls, parking lots, movie theaters and schools.
Today, House Democrats put People Over Politics by passing this critical, lifesaving legislation to ban weapons of war. Almost every Extreme MAGA Republican voted to make it easier to own these weapons that have been used to commit mass shooting after mass shooting. They cannot be trusted."