REP. JEFFRIES: THE AFFORDABLE INSULIN NOW ACT WILL LOWER OUT-OF-POCKET COSTS TO $35 PER MONTH. ONCE AGAIN, DEMOCRATS DELIVER FOR THE PEOPLE.
WASHINGTON, DC – Today, Rep. Hakeem Jeffries (NY-08), Chairman of the House Democratic Caucus, spoke on the floor of the House of Representatives prior to the passage of H.R. 6833, the Affordable Insulin Now Act. The legislation would cap the out-of-pocket costs for insulin at $35 per month.
1 in 4 Americans who rely on insulin have cut back or skipped doses due to costs. Americans pay more than 10 times the price of insulin compared to other similar high-income countries. African Americans are 60% more likely to be diagnosed with diabetes than white Americans.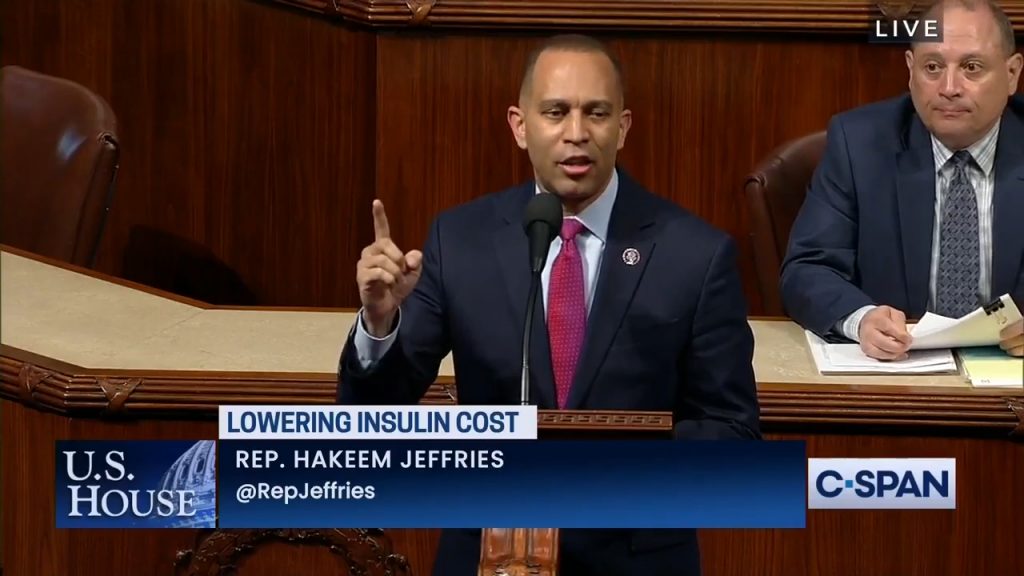 Remarks as delivered:
"What's the difference between us and them? It was just on full display.
We care about everyday Americans. They don't.
We make life better for everyday Americans. They don't.
We get things done for everyday Americans, and they don't.
Insulin is a drug that is life-saving and life-sustaining. It's been around for more than 100 years.
It's off-patent. There are no research and development costs associated with it. Yet, so many Americans pay approximately $4,000 a year for insulin.
That's unacceptable, un-American and unconscionable, and that is why Democrats are doing something about it.
The Affordable Insulin Now Act will lower out-of-pocket costs to $35 per month.
That's not fiction. That's fact.
That's not hyperbole. That's help.
That is game changing for everyday Americans.
Once again, Democrats deliver For The People."