REP. JEFFRIES: WE WILL UNCOVER THE TRUTH, THE WHOLE TRUTH AND NOTHING BUT THE TRUTH, WHETHER REPUBLICANS LIKE IT OR NOT
WASHINGTON, DC – Rep. Hakeem Jeffries (NY-08), Chairman of the House Democratic Caucus, spoke on the floor of the House of Representatives prior to the passage of H.Res. 503 to establish a Select Committee to investigate the January 6 violent attack on the Capitol. In May, 35 House Republicans joined Democrats to pass legislation to create a bipartisan commission to investigate the attacks, which was then blocked by Republicans in the Senate. Today, just two Republicans joined with Democrats to authorize a Select Committee to get the whole truth.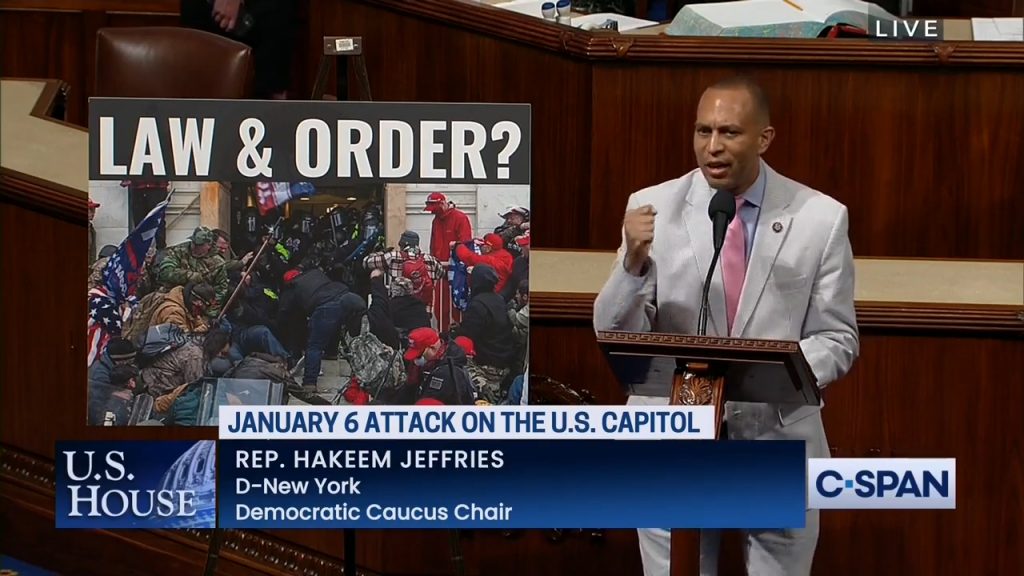 Remarks as delivered:
"The radical right consistently claims to be the party of law and order.
But they refuse to sign off on an investigation into the January 6 violent attack on the Capitol, which embodied lawlessness and disorder.
They have chosen party over patriotism.
They have chosen autocracy over democracy.
They have chosen the big lie over the rule of law.
They have chosen conspiracy theories over the Constitution.
And, yes, they have chosen the most corrupt president in American history over the peaceful transfer of power.
But truth crushed to the ground will rise again.
And we will uncover the truth, the whole truth and nothing but the truth, whether you like it or not."

###