REP. JEFFRIES: THE JANUARY 6 BIPARTISAN COMMISSION WILL FIND THE TRUTH, THE WHOLE TRUTH AND NOTHING BUT THE TRUTH
WASHINGTON, DC – Today, Rep. Hakeem Jeffries (NY-08), Chairman of the House Democratic Caucus, spoke on the floor of the House of Representatives prior to the passage of H.R. 3233, the National Commission to Investigate the January 6 Attack on the U.S. Capitol Complex Act, in a bipartisan vote of 252 to 175 with 35 Republicans joining every Democrat.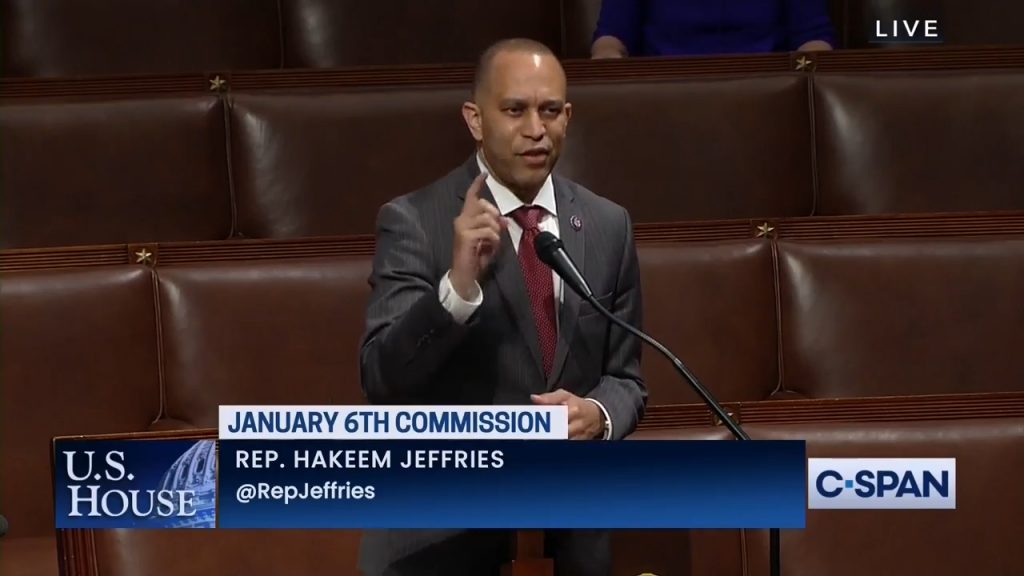 Remarks as delivered:
"The January 6 bipartisan commission will explore what happened on that fateful day, why it happened and how do we prevent another violent insurrection–an attack on the Capitol–from ever happening again.
In the aftermath of the attack on Pearl Harbor, America had a bipartisan commission.
In the aftermath of the September 11 attack, America had a bipartisan commission.
In the aftermath of the attack on this Capitol on January 6, America should have a bipartisan commission.
The violent insurrection was an attack on the Congress, the Constitution and the Capitol.
Lives were lost.
More than 140 officers were seriously injured.
A violent mob stormed this building to assassinate the Speaker, hang Mike Pence and hunt down Members of Congress.
They urinated, defecated and desecrated the citadel of our democracy.
It was a violent attack designed to bring about one objective, halt Congress from undertaking our constitutional responsibilities.
And yet a few of my colleagues seem to want to convince America that it was all puppies and rainbows.
We will not be hoodwinked.
We will not be bamboozled.
We will not be led astray.
The January 6 bipartisan commission will find the truth, the whole truth and nothing but the truth, and that's the American way."
###