REP. JEFFRIES: HELP IS ON THE WAY. WE WILL SEND THE AMERICAN RESCUE PLAN TO PRESIDENT BIDEN'S DESK
WASHINGTON, D.C. – Today, Congressman Hakeem Jeffries (NY-08), Chairman of the House Democratic Caucus and a Member of the Budget Committee, spoke on the floor of the House of Representatives in support of the $1.9 trillion American Rescue Plan.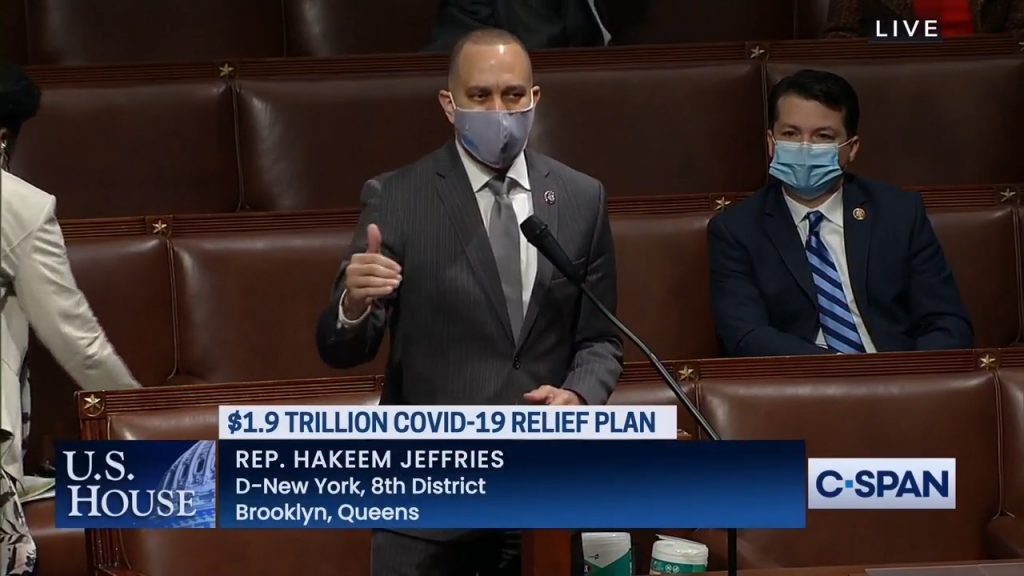 Remarks as delivered:
"The COVID-19 pandemic is a once-in-a-century crisis. It requires a once-in-a-century comprehensive, compassionate and continuing congressional response.
That is what the American Rescue Plan is all about.
More than 500,000 Americans have died. Hundreds of thousands of businesses have closed. Almost 30 million Americans infected by the coronavirus. Tens of millions of Americans dealing with unemployment or food insecurity or on the brink of homelessness.
So much pain, suffering and death, and our Republican colleagues want us to do nothing? What is wrong with you?
We are going to act with the fierce urgency of now. We will crush the virus. We will provide direct relief to everyday Americans who are struggling. We will revive the economy.
We will send the American Rescue Plan to President Biden's desk. We will Build Back Better For the People.
Help is on the way."