REP. JEFFRIES: BELIEVE YOUR OWN EYES. WE HAVE A CHALLENGE WITH POLICE VIOLENCE, POLICE BRUTALITY AND THE POLICE ABUSE OF FORCE.
WASHINGTON, DC – This week, Congressman Hakeem Jeffries (NY-08), Chairman of the House Democratic Caucus and a Member of the House Judiciary Committee, voted to pass the George Floyd Justice in Policing Act. The legislation will work to end racial profiling, criminalize the chokehold, demilitarize the police, end qualified immunity, create a national standard on excessive use of force, create a database of brutal officers and expand the DOJ Office of Civil Rights' jurisdiction.
The bill includes the Eric Garner Excessive Use of Force Prevention Act, legislation Rep. Jeffries originally introduced in 2015 to make the chokehold and other strangulation tactics illegal under federal civil rights law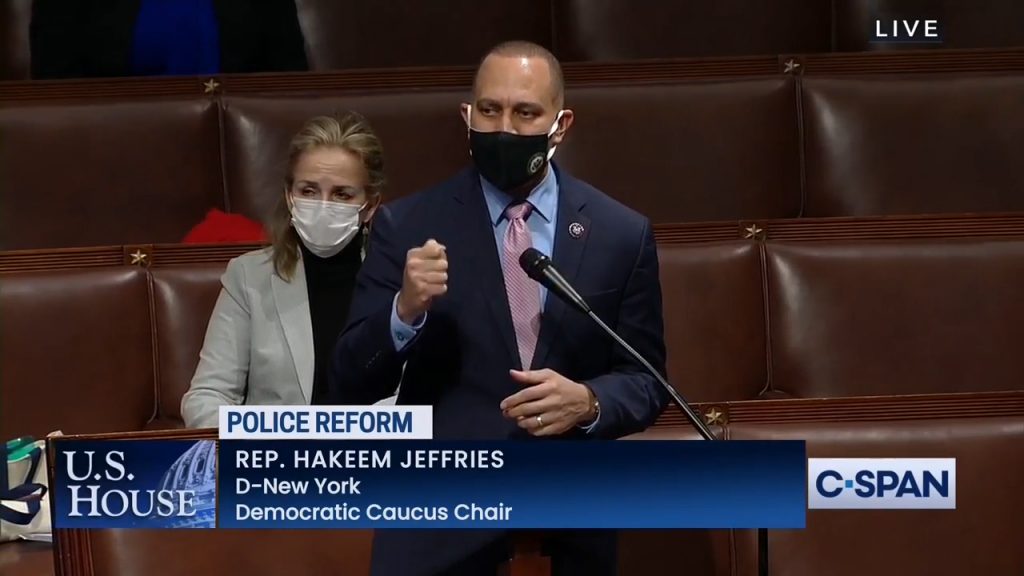 Remarks as delivered:
"We respect every single officer who has died in the line of duty.
The question is, why don't you respect those Black and Latino individuals who were shot in the back, choked to death, beaten nearly unconscious or have a knee to the neck strangling the life out of them for 8 minutes and 46 seconds?
Why don't you respect them?
That's what the George Floyd Justice in Policing Act is all about.
We respect police officers—those who protect and serve—but we have a challenge with police violence, police brutality and the police abuse of force.
Cannot be denied.
Video, after video, after video.
Do not believe us, believe your own eyes."