REP. JEFFRIES SECURES FEASIBILITY STUDY FOR ECOSYSTEM RESTORATION AND HURRICANE AND STORM DAMAGE RISK REDUCTION IN HOWARD BEACH
WASHINGTON, DC – Today, U.S. Representative Hakeem Jeffries (NY-08) applauded the passage of the Water Resources Development Act of 2020 by the House of Representatives. The legislation included a directive requested by Rep. Jeffries for the Secretary of the Army to expedite a feasibility study for ecosystem restoration and hurricane and storm damage risk reduction for Spring Creek South and HowardBeach, Queens.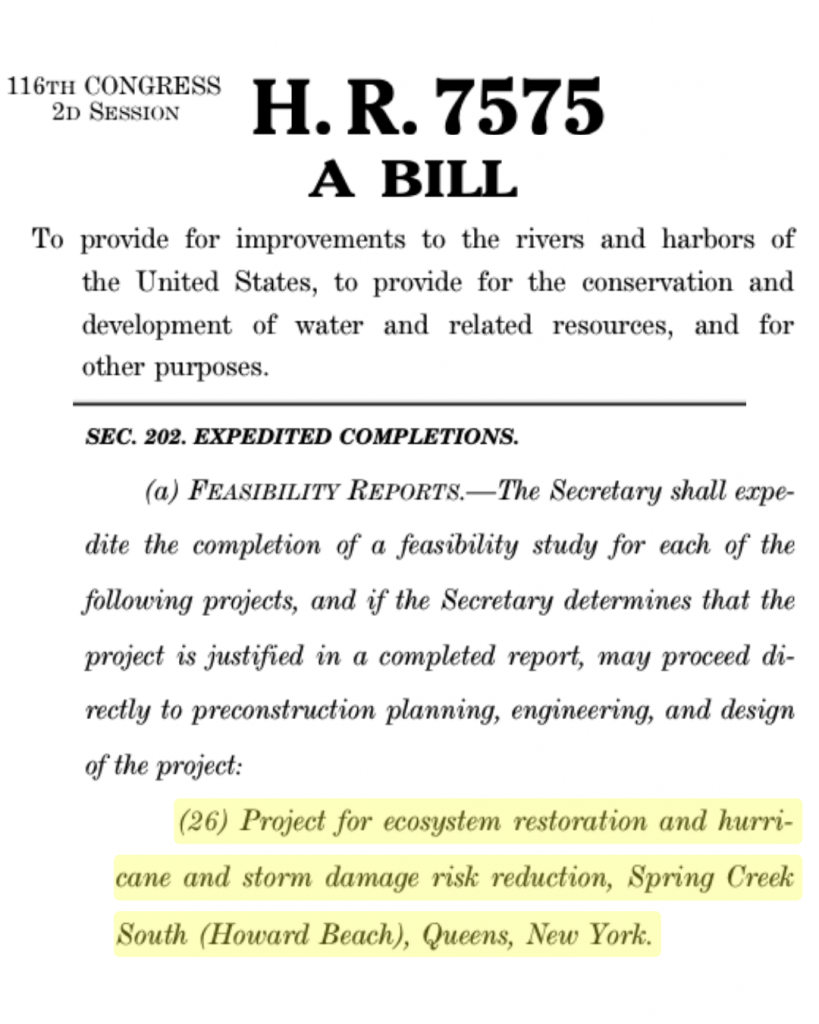 "The Howard Beach community consistently faces flooding during both minor and major storms," said Rep. Jeffries. "Compounding the risk of flooding, the area is highly degraded with invasive plant species that pose a fire risk. I am pleased that Congress is expediting this important study to investigate ecological and coastal storm risk management measures for shoreline neighborhoods in Queens."
The New York City area, along with the entire Northeastern and Mid-Atlantic United States, was severely impacted by Superstorm Sandy in 2012.  This historic storm killed more than 280 people and caused more than $70 billion in damage, making it one of the costliest natural disasters in American history. The study secured in today's legislation builds on work that has already been completed by the Army Corps of Engineers in order to provide timely and well-considered recommendations for providing ecological benefits and reducing the risk of storm damage.