Follow the steps listed below to look up my votes or the votes of any other Member of the U.S. House of Representatives.
You may want to read all of the steps or print this page before clicking on the appropriate links.
Step 1
Please visit the Legislation and Votes Web page at the Clerk of the House Web site. The following Web page will display.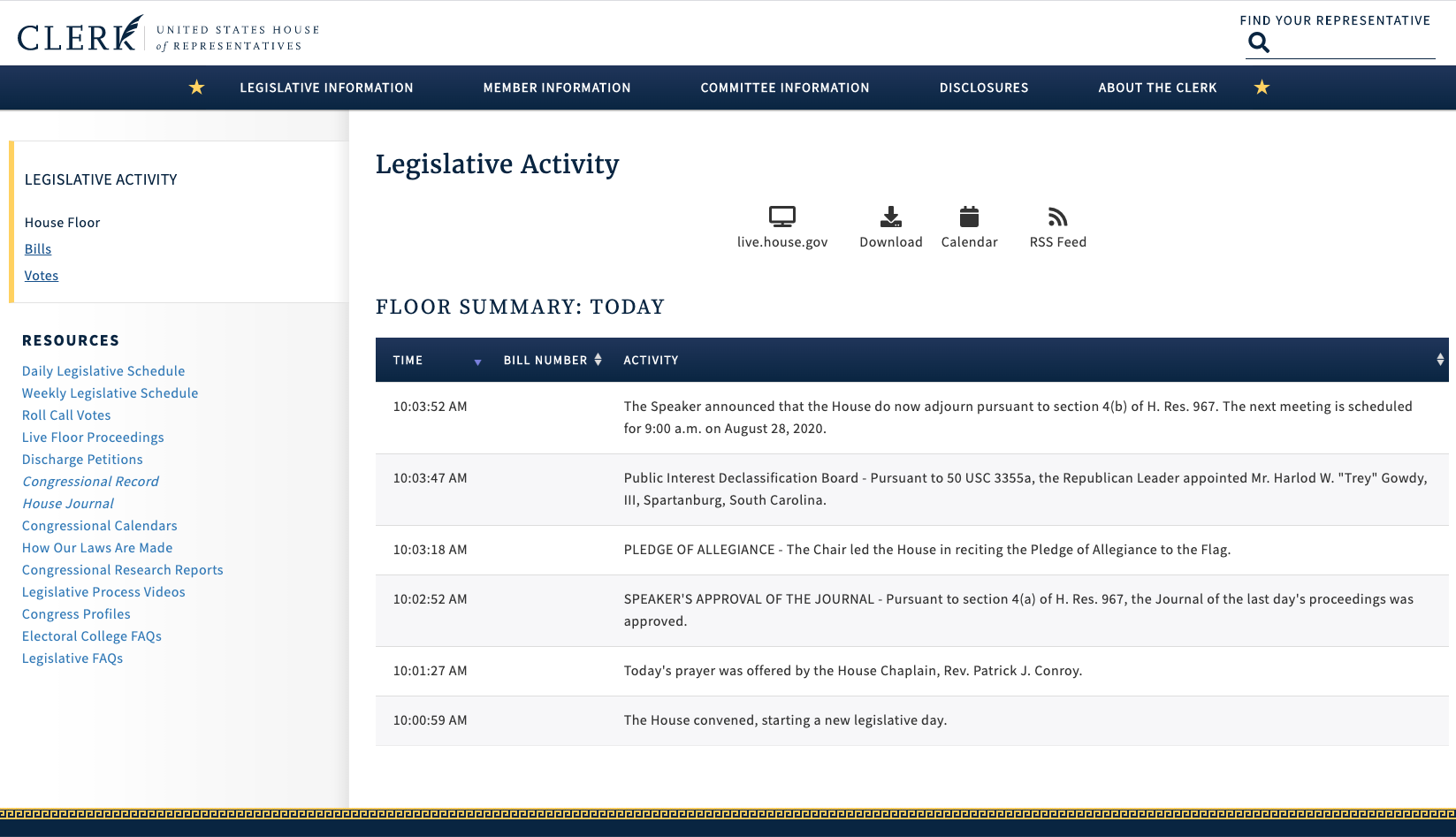 Under the "Roll Call Votes" heading, choose the link of the appropriate Congress and Session to view roll call votes for that session. You also have the option of viewing roll call votes from past sessions of Congress.
Step 2
Once you have selected the Congress and Session you want, the following Web page will display.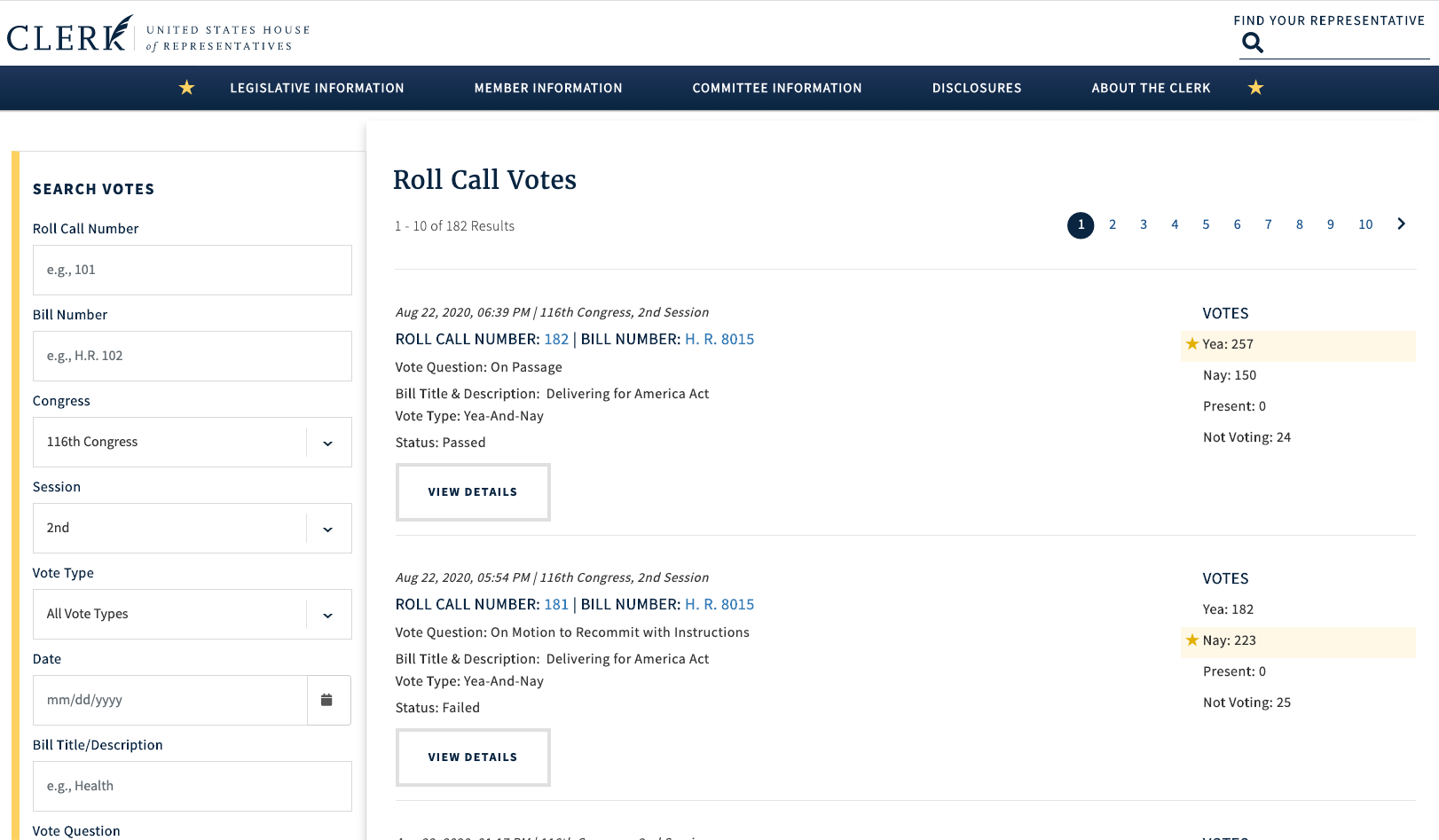 All votes are posted in reverse chronological order (most recent at the top).
Step 3
To learn more about a specific vote, please select: "View Details"
Step 4
The web page like the following will display.